NIGER ILLEGAL STAMPS
Information and Reference of illegal stamps for Niger according to U.P.U. Circulars 194 and 388 and other resources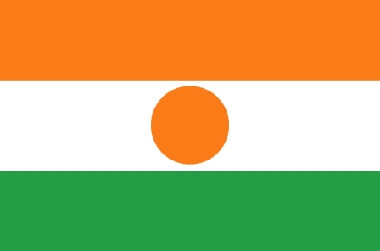 On June 5, 2000 the postal administration for Niger by request to E.M. Gharbi (Assistant Director-General) posted to the Universal Postal Union a circular warning of the discovery of a massive amount of illegal stamps created with their country name that are on the market. The circular is number 194. You can view it in French or English in the linked files below:

UPU Circular Number 194 in English

UPU Circular Number 194 in French

It states the following.

Dear Sir/Madam
The postal administration of NIGER asks me to inform you of the following:
"I enclose a list of stamps issued without the authorization of Niger Post by the company France Philatélie 2000, run by an individual named J C Marino Montero.
"I wish to inform you that my administration brought an action about the fraudulent activities of this individual before the Regional Court of Niamey which, at a hearing on 19 October 1999, imposed a six-month suspended prison sentence and a fine on Mr Montero.
"Another action is being brought before the Paris courts, to be heard on 4 July 2000 in the 31st Chambre correctionnelle."
Yours faithfully,
E M GHARBI
Assistant Director-General

Annex 1

List of postage stamp issues purporting to be from the Republic of Niger and offered on the philatelic market by "France Philatélie Ltd" or "France Philatélie 2000" – Mr Juan Carlo Montero.
These issues are neither authorized nor approved by the postal administration of the Republic of Niger, and as such are not valid for postage.

1 Great painters, with "PHILEXFRANCE" Logo
1 Eugène Delacroix miniature sheet with 9 stamps at 425 F
1 Eugène Delacroix block with 1 stamp at 2000 F
1 Toulouse Lautrec miniature sheet with 9 stamps at 250 F
1 Paul Gauguin miniature sheet with 9 stamps at 300 F
1 Renoir miniature sheet with 9 stamps at 375 F
1 Van Gogh miniature sheet with 9 stamps at 500 F
1 Van Gogh block with 2 stamps at 2000 F
1 Matisse miniature sheet with 9 stamps at 400 F
1 French Actors and Actresses miniature sheet with 9 stamps at 675 F

II. PAPAL VISIT TO AFRICA

1 miniature sheet with 9 stamps at 500 F
1 block with 2 stamps at 1500 F

III. EVENTS OF THE 20th CENTURY

1 miniature sheet (1900-1909) with 9 stamps at 225 F
1 miniature sheet (1910-1919) with 9 stamps at 225 F
1 miniature sheet (1920-1929) with 9 stamps at 225 F

IV. PRINCESS DIANA WITH NEW OVERPRINTS: FAMOUS PEOPLE RED CROSS -AIDS, ETC

1 miniature sheet with 9 stamps at 180 F
1 miniature sheet with 9 stamps at 180 F
1 block with 1 stamp at 2000 F
1 block with 1 stamp at 1500 F + 250 F (surcharge)
1 block with 1 stamp at 4000 F
1 block with 1 stamp at 4000 F

V. CHESS

1 block with 1 stamp at 725 F

VI. FRANK SINATRA

1 block with 1 stamp at 2000 F

VII. MARRIAGE OF PRINCE EDWARD TO SOPHIE RHYS-JONES

1 block with 1 stamp at 2000 F

VIII. SPACE HISTORY

1 Halley's Comet block with 1 stamp at 2000 F
1 John Glenn block with 1 stamp at 3000 F

IX. J.F. KENNEDY

1 miniature sheet with 9 stamps at 500 F

X. STAR WARS

1 miniature sheet with 9 stamps at 375 F
1 block with 1 stamp at 2000 F

Annex 2

'I have learned that during November 1999, issues of postage stamps purporting to be from the Republic of Niger were circulated on the international philatelic market by the companies France Philatélie Ltd and France Philatélie 2000, run by Mr Marino Montero.
I would advise readers that these issues were not approved by the postal administration of Niger and their sale could involve distributors' civil and criminal liability.'
These issues are as follows:

Events of the 20th century (1930 to 1939) 9 values at 375 F
Events of the 20th century (1940 to 1949) 9 values at 375 F
Events of the 20th century (1950 to 1959) 9 values at 375 F
Various cats 9 values: 10-20-30-40-50-100-200-300-500 F
Prehistoric animals 9 values: 10-20-30-40-50-100-200-300-500 F
Pandas 9 values: 10-20-30-40-50-100-200-300-500 F
Butterflies 6 values-10-30-50-100-300-500 F
Kennedy Space Center 9 values: 10-20-30-40-50-100-200-300-500 F Boats with NATO logo 4 values at 425 F
Boats with UPU logo 4 values at 875 F
Marilyn Monroe 9 values at 275 F
Marilyn Monroe on a bicycle 1 value at 2000 F
Cartoons 6 values: 10-30-50-100-300-500 F
Various dogs with scout movement logo 9 values at 100 F

For information:

New pirated postage stamps purporting to be from the Republic of Niger:

PINOCCHIO 9 values at 200 F
AMERICAN ACTORS 9 values at 400 F
EAGLES 9 values: 100-150-250-350-400-450-200-300-500 F
BUTTERFLIES 9 values: 100-150-250-350-400-450-200-300-500 F
MUSHROOMS 9 values: 100-150-250-350-400-450-200-300-500 F
TORTOISES 8 values overprinted CHINA 99 World Philatelic Exhibition
EVENTS OF THE 20th CENTURY (1960-1969) 9 values at 500 F
EVENTS OF THE 20th CENTURY (1970-1979) 9 values at 500 F
EVENTS OF THE 20th CENTURY (1980-1989) 9 values at 500 F

On November 28, 2005 the postal administration for Niger by request to K.J.S. MCKEOWN (Director of Markets) posted to the Universal Postal Union a circular warning of the discovery of more illegal stamps created with their country name that are on the market. The circular is number 388. You can view it in the linked file below:

UPU Circular Number 388 in English

UPU Circular Number 388 in French

The circular describes another number of the illegal stamps discovered , but it is a bit confusing. The annexed section is written in a French/English intermixed way so a lot of the names are misspelled and kind of jumbled together. It is odd that the director never proof read it before posting it.

Niger is a very interesting and rather difficult country to sort out what is real and what is counterfeit. To understand why, you have to look at who printed the "official" issues closely. The problem with illegal stamps for this country started in 1996 with an older Impressor S.A. airmail issue made in 1991 which was never authorized nor issued being overprinted in 1996 without authorization on top of it! Therefore a double bogus stamp. Sorry to say that this Impressor S.A. is known as an abusive and completely non-compliant private and definitely unsecure printer that has broken every UPU rule of philatelic good practices that was ever made. They have caused problems for many of the victimized countries and their abusive stamps glut the stamp market in many year categories being rampantly sold to this day by junk peddling stamp dealers aimed at ripping you off! I for one would avoid buying any of them unless paying only pennies for them. This is because they have mass produced the issues they were authorized to print in the millions (and don't let some abusive stamp peddling dealer convince you otherwise) and that is why they are worth.....pennies.

The problem for Niger stamps became extremely bad in 1997-9 when another abusive and completely outrageous stamp printer "magically" appeared. Supposedly they were given a contract to print stamps for Niger but as you can see by the circulars this companies "stamps" are almost all fully denounced by the Niger postal administration. You have to wonder why Niger would allow another company to print stamps that are in direct conflict with stamps printed by Impressor. The 1997 Princess Diana issues shown on this page are a perfect example of this. It is known from past history that some "contracts" are bogus forgeries made up by criminal stamp producers to legitimize the illegal stamps they are producing. The evidence is becoming overwhelming that it is the case with this company.

The company was called Mayfair International Limited. This companies "stamps" kept coming up here and there in my research on other victimized countries. Always the same printed styles (many copying Impressor styles) and many with atrocious perforating and cuts. When I found this company to be producing a large portion of the 1998-9 Niger issues that were denounced, I decided to take the research deeper. Apparently, I have taken it too deep and a bit more than anyone can lay claim to.

In 1996 Impressor S.A. was still producing stamps for Niger. It appears that the Niger postal administration was beginning to get tired of their abusive style of printing stamps and started looking for a different agent to represent them. The issued stamps show this as in 1997 and 1998 a number of the sets issued were printed by Cartor. It is interesting that the Colnect online catalog does not show many of the Cartor issues whereas they are "loaded" with the Impressor S.A. issues. Is this intentional? Basically speaking we can see that none of the Impressor issues meet the muster of the UPU standards and if the WNS system had been started earlier, none of the Niger issues produced by Impressor would be on the site. Colnect needs to make corrections here. At least show the Cartor printed issues!


UPDATE 2021
It has been revealed that a dossier has been found in the United States Postal Museum Archive that sheds more light on who the producer was and is of many of the counterfeit illegal stamps. The name revealed is indeed Mr. Juan Carlos Marino Montero president of Mayfair International Printing Company at the time. Also France Philatelie Limited and France Philatelie (2000) Limited which is where he distributed the counterfeits throughout the world with. I discovered this dossier exists through online research. Firstly here is an image of that discovery.



For years this guy spewed lies about the Feigenbaum's being evil and how he would have nothing to do with them. In reality through emails obtained and preserved through his own words it is now proven that they were (and still are) working together. A biography on this guy not only proves he was the president of the printing company that produced the majority of earlier illegal stamps but was also president of Urch Harris (wholesale) limited which was owned by the Feigenbaum's. Here is a snapshot of part of that biography which is readily available in numerous locations on the internet. You can see that all of the companies referenced are included as being run by this person.



You can also see that he is listed as presiding over France Philatelie Ltd and France Philatelie (2000) Ltd. Both of those funky businesses were dissolved in 2000 and 2001 after the Niger fiasco. This guy started up another company called France Philatelists Ltd on February 26, 2010 with another guy named Andrew James McDermott. Now this guy has been in cahoots with Montero for years and it would be quite interesting to find out who this guy is! He has 47 different appointments as a director of a hodgepodge of shady looking "businesses" many of which are claimed to be "dormant". The British tax man should have a look at it. The latest one being Artstamps Ltd. incorporated on December 1, 2020. On January 8, 2021 he resigned from there as a director and who of all people took over? None other than Ms. Michele Baumann, previous director of Isabel de la Tour Limited! See all the connections? Baumann being the second wife of none other than this Montero. My suspicion which is not proven (yet) is that this McDermott runs Bentley1Stamp on Hipstamps. Kicked off of Delcampe for selling counterfeits just like Montero as user isabeldelatour1949 was and both still massively selling them on Hipstamps.
I note that on August 7, 2020 Montero resigned his director position at France Philatelists Limited. Of course hiding behind his wife's name running Artstamps Limited. These people bounce around with funky weird businesses like a grasshopper jumping around in a field! In my view (a personal view I am entitled to have by U.S. law) not one of them amounting to being worth anything but a front to launder money and evade taxes. You cannot even find any of their "businesses" in the stamp market with a website or any public advertising! If I were a postal administration or a dealer being approached by them I would run like h?>l!

Noting that I get a kick out of watching these two ghouls on Hipstamps. Here is the self description of the user artstamps:
"SPECIALIZING SINCE 25 YEARS IN THE TRADE IN TOPICAL STAMPS FROM AROUND THE WORLD SPECIALISTS IN IMPERF. DE-LUXE SHEETS, FIRST DAY COVER, CTO AND ERROR & VARIETES - WWF. ISSUES - WHOLESALE AND RETAILS ATTRACTIVE PRICE"
Here is the self description of the user Bentley1Stamp (Note the similarity as well as just look at what they are selling):
"POSTAGE STAMP DEALERS (1958 - 2021) 63 Years in the trade - Wholesale & Retail - Specialists in imperfs, de-luxe sheets, die proofs, collective sheets and error & varieties."
How about both stating "We are specialized in selling counterfeit illegal stamps with the intent to rip you off for as much money as we possibly can". What really is a gaff is the statement "ATTRACTIVE PRICE" and then seeing the same counterfeit priced at $14-20.00 being sold by other dealers for $1.00!! Yep, real attractive....

Because of the Covid-19 pandemic the museum was closed for over a year after I discovered the existence of the dossier. It was just sent to me in September 2021. The dossier did not have much in it that I already did not know and document, except for the original documents in French sent by the postal authorities of Niger requesting circular 194. What the dossier does do is to connect the guy to the production of the illegal stamps in the name of Russian Federation provinces and territories, Mali, Niger, Morocco, Turkmenistan, Rwanda, Cyprus and the Ukraine. This is because the circulars and some of the original documents that were sent to make the circulars are all together and included in the dossier which as the title shown above implies and states "A French company has made illegal issue....".

It is quite obvious even though the counterfeit illegal stamps made in the name of most of the other countries included within the dossier do not have the printer inscribed on them that this producer is indeed the one simply by comparing them. Same styles and subject matter give it away. The whole scam quite ingenious but at the same time quite simplistic. To this day the criminal producer and his buddies proliferate these counterfeits on the stamp market with minimal hindering. It is quite remarkable that they have been allowed to get away with this for over three decades now and that now millions of these counterfeits contaminate the stamp market in collections and dealers stocks all over the world.
END 2021 UPDATE
I wrote the rest of this in 2020 before obtaining the dossier.

Now what is really interesting is this Mayfair International printer. In 1997 they made the Diana issue then in 1998 they started producing a mass of souvenir sheets and sheetlets of nine for Niger. Some are listed. Most are not. Most are listed in the UPU circulars as illegal. What is really weird is that many of the souvenir sheets are of the exact same style as the souvenir sheets produced by Impressor. Why is that? I must note here that research is ongoing on this company. We have discovered there is official documentation that exists showing a connection with this company and its owner with not only producing illegal stamps in the name of Niger, but for Mali and also at this time unknown Russian republics. Let us see if this person had "contracts" with them as well. In regards to the Russian stamps it can be assured that none of the Russian republics and regions plagued by these same illegal stamps which are now being proven to be made by this same company, ever had any postal administration to make a "contract" with! See my Russian Federation Counterfeit Illegal Stamps page for detailed information on what they are. The documents mentioned are in an archive and we are in process of getting them. I will present when they are obtained. This next part will blow some peoples minds.

I kept wondering who this Mayfair International printer was. So I began to dig deeper. Low and behold the connection revealed itself online so this can be verified by anyone wishing to "contest" me. I found that Mayfair International (Security Printers) Limited was based in France. This is who I thought the Niger postal authorities were talking about pressing charges on in circular 194. Impressor is located in Switzerland therefore ruled out and Cartor is completely out of the picture thus leaving this to a logical conclusion. In trying to find this company, I could find no records in France on them. What I did find though, really made me stand up and notice. Mr. Juan Carlos Marino Montero was president of Mayfair International. It is stated as so in his online Biography which is....everywhere. So the man has been found to be behind all the productions of the Mayfair International Ltd. stamps. So I dug deeper.

I got my hands on the original UPU circulars in both French and English. Originally when I was making this page I used the PWMO websites version of circular 194. It only states "a French Company" on their written page of what is supposed to be a copy of circular 194. I was completely shocked when I opened the pdf file of the original circular. Right there in bold is the name of the company and the manager at the beginning and in both annexes. I guess the owner of the PWMO website has a bit of fear of posting the full content of the circular. I, on the other hand, do not! If this clown wants to try to sue me for presenting exact word for word documentation from an official document that can be accessed at any time within the UPU.....go for it....you will lose.

His biography connects him directly with Clive Feigenbaum. Mr. Montero was also president of Urch Harris (Wholesale) Limited which was owned by none other than.... Clive Feigenbaum. It gets worse. I started comparing Mayfair proof sheets with counterfeits in the name of other countries. You see the color guides tell a lot about who the printer of stamps are. If you have not noticed already many of the illegal stamp souvenir sheets (especially earlier ones) have the color guides right on the edge or on the selvage of them. Sloppily left there I might add. In comparing them with the color guides of the Mayfair Niger counterfeit illegal stamps....we have perfect matches. So now we know, the same printer was the one creating the illegal stamps for many other countries at that time. The president and probable owner of Mayfair International Ltd. has been accusing everyone else of being the producers of them when in reality, he himself appears to be a guilty party as well. But I even went deeper!

Who is this Juan Carlos Marino Montero? What does he sell? He sells counterfeit illegal stamps in mass! I have snapshots of his old website he shut down in around 2004 showing all he was selling were the illegal stamps. The site was called MMI Stamps (https://mmistamps.com). That site is still registered on his profile page on the IFSDA website of which he is still a member. The very people who are supposed to be fighting against the illegal stamps has a major illegal stamp dealer as a member. Who else in there are illegal stamp dealers. The corruption runs very deep in the associations I am sorry to say.

Sources told me he was running sales using the user name Isabeldelatour. I found him on Delcampe. Kicked off years ago for selling counterfeits. He was running the account isabeldelatour1949. Where is he now? Found on Hipstamps as user artstamps. When you go into his sales there is the name Isabeldelatour-Artstamps. Uses the same avatar and images as were on Delcampe. No way to deny the facts....
What is he selling? Just about every illegal stamp you can think of.... Who is he in "cahoots" with there? Another user named Bentley1Stamp. Both virtually selling the same counterfeit illegal stamps. When searching for the Niger counterfeits these two dominate the search for every year they were created. Oh, and yes, Bentley1Stamp was bentley1stamp on Delcampe and was also kicked off for this. Are they one and the same person? I don't know, other than they are associates in the crime against all collectors. At present artstamps aka Isabeldelatour is running 559 listings on Hipstamps of counterfeit illegal stamps in the name of Niger. Bentley1Stamp is running 846 listings of Niger counterfeit illegal stamps (maybe....a couple real ones in there with them both). Bottom line is, both accounts appear rotten to the core!

Anyone can "fact check" this. These clowns are boldly sitting in your face ripping off anyone they can to profit from counterfeit stamps. Nothing said of what they truly are in their listings at all. Even though Hipstamps may be allowing these sales (which deems corruption) they should at least demand these illegal stamp dealers let the buyers know what they are.
Counterfeit Illegal Stamps denounced by the country and the UPU.

I do wish to thank them for all the great images of the counterfeits I am going to present here. Made it easy.

A note on the two trials against the "French" company. The company lost in Niger as the circular shows. They "got off" in France by showing some trumped up contract saying he was allowed to print the illegal stamps. Niger has firmly stated that the stamps listed in the circulars and mainly produced by Mayfair were not and never will be valid for postage. What is apparently a confusion to Niger is the fact that France Philatélie 2000 was not located in France at all. It was based in the UK. You can look it up online. At present this Mr. Montero is director of a newer company called France Philatelists Limited which is also based in the UK. Incorporated in 2010. And again....they don't make any money....
We have traced this person in connection with numerous other "companies" as well. All of them saying the same thing....they don't make any money.

The bottom line of all this is that Mr. Montero was president, owner and manager of both the printing company and the distributing company as well. When you look up the financial records of these companies this guy is involved in you come to the realization they are "ma and pa" companies that "claim" to not be making any money. Wonder how he got that fine 1.8 million pound house in the UK then if they were not making any money? Bet the UK government would like to know that as well....

The circulars describe numerous sets that were found to be on the market in 2000 and 2005. The issues described are all dated in between 1997 and 1999. Many more have and are being produced since that time but not by the one mentioned above. Most of the illegal stamps described in these circulars are still on the market today. They are available through private stamp dealers and their websites. They are available on eBay and Delcampe. They are everywhere! These illegal issues are fabrication of stamps that have never had any postal validity in Niger and have been denounced as fraudulent. They were and are created by certain greedy, unethical and immoral stamp dealers. Any stamp seller out there that offers these "stamps" either does not know they are illegal stamps or is deceitful and they should be avoided at all costs. The deceitful ones, like the ones I mention, prey upon unknowing collectors new and old. They prey upon topical collectors mostly because the majority do not have the knowledge that they are worthless in the stamp market. Some are quite obvious because they have hundreds of lots available on eBay and other public auction venues, again just look at the above.

For years now there has been arguments as to whether these issues should be imaged for public viewing. The against argument being that collectors that see images of them will want them for their collections. We can see by the availability on the market and the sales generated that this argument has not worked. By only relying on descriptions of the illegal stamps through the UPU circulars the majority of collectors don't even know what they are.

I am a firm advocate against illegal stamps and the creators of them and the sellers of them. Perspective buyers of them need more than UPU circulars to be alerted to the problem. They need to see them and be able to recognize them when they are searching for stamps to buy on the internet or at stamp shows or buying from local dealers.

Because I am independent and run a site that is very public for collectors, I have decided that it is time for someone to display images of these illegal issues that have and are being reported to the UPU. The countries that are being victimized by these fraudulent printers need help and the UPU is not enough. It is up to you and me to get the word out and to let everyone know and understand about them since auction venues, stamp societies and catalogs seem to want to ignore the problem. Some who sell these fakes are large volume stamp dealers with supposed impeccable reputations. Some are in high positions in the stamp societies and in the auction venues. They in turn are avoiding the very problem by allowing these kind of sellers to peddle this junk because they also sell legitimate stamps on a large scale. The only way to stop the flow is to hit them where it hurts.

If they are selling this junk then avoid them!
Even if they have legitimate stamps for sale. Buy from sellers that do not have these in their offerings. If you are buying legitimate stamps from them you are still supporting the illegal stamp trade because they are supporting it. Tell them that you do not want to buy from them because they sell illegal stamps. There is no excuse to make them available to anyone.

The following images are of illegal stamps produced for Niger. Please remember that the producers of these illegal stamps are not only greedy, they are crude and sometimes disgusting which is the nature of these people.

Here is a general rundown on Niger illegal stamps to keep in mind.

It started in 1996. It stopped in 2000 when Niger took this guy to court. Noting the companies noted in the circular were "dissolved" in that same year. It started again in 2011. In 2013 the stamp agency Stamperija gained contracts at least through 2019 and have produced hundreds of overproduced topical stamps that have flooded the market for those years. Where in earlier years, for example, on Delcampe the listings ranged from a few to several hundred depending on the year. Starting in 2013, 3-6000 listings per year search are now there. Most listings are made by a general group of abusive (and some being illegal stamp dealers as well) stamp peddlers. In 2015 the Russian counterfeit producer Topnimarka.com appears and is producing Niger counterfeit illegal stamps in mass in the name of Niger to this day in 2020. It has to stop. Niger and the UPU has to stop it. You should therefore use a respectable catalog like Scott or Stanley Gibbons. Do not listen to these dealers trying to convince you the following displayed stamps are something other than counterfeit illegal stamps.

To find out what stamps are real and legitimate for Niger visit the UPU WNS website and look at the Niger section. Sadly because the system was not online until 2002, it does not help in identifying the early era illegal stamps. It does show from 2002 through 2010 what the official stamp issues were in accordance to what the postal authority said in the circular. One should not buy any other issues unless only paying pennies for them. Again, sadly, the country has gone "rouge" against all UPU guidelines for philatelic best practices in regards to stamp production and issuing. I for one would kick them out of the UPU if they continue on this path. The stamps produced to this day are not anything but made to profit from collectors and are 99% excessive of postal needs.

The Universal Postal Union WNS website

I have found the Colnect online catalog to be very helpful but incomplete. Some issued stamps printed by Cartor not there and so forth.

The Colnect Online Catalog for Niger

Some of the illegal stamps are shown in their Illegal Stamps section and noted as such. Still nothing close to what is out there as you will see.

The Colnect Online Catalog Illegal Stamp Section for Niger

I have found the Stampworld.com Catalog to be very helpful as well.

The Stampworld Online Catalog for Niger

Here we go!

Many of the following illegal stamps can be found as imperforates and as color proof sets as well. Many exist on fake First Day Covers too.
Most times now (2020) the souvenir sheet sets and sheetlet sets are sold individually. Many times the stamps have been removed from the sheetlets and souvenir sheets. All of these "tactics" are used to avoid detection by UPU circular descriptions.

Sellers that call these "private", "locals", "Cinderella's", "unauthorized" are deceiving you. They are illegal stamps produced by a stamp dealer that is bent on ripping you off! Some sellers state "we offer them because they are on the market". Well how about you use a different dealer because that seller is "on the market"? If the stamp societies, auction sites and all other venues kicked these sellers off of their sites then they would have to comply or lose their ability to sell anything.

The following images are free for the use of all to use to alert the public to them. If anyone wants to make a public list of users on eBay, Delcampe and elsewhere who are selling these issues....fine by me since the UPU, PWMO and others appear to have given up or have not been updated in years.

If you have purchased any of these stamps from a dealer or if that dealer offers them, you should avoid that dealer! You will only be supporting illegal stamp makers who are only ripping you off.

I will note the illegal stamps that are described in the circular and in Scott catalog.


1996
In 1996 Impressor S.A. gained another contract to produce stamps for Niger. This is when problems began for Niger philately. Since 1992 the number of stamps issued was very conservative running around 10 single stamp issues per year. In 1996 the number doubled and much larger sets were made.

As described in general above, This is the only reported illegal stamp dating 1996. It is noted in Scott catalog. It is overprinted in silver or gold. The top souvenir sheet is the gold one.

1996 Unauthorized Concorde 1991 Souvenir Sheet of 1 Overprinted 20th Anniversary

This souvenir sheet is noted as unauthorized in the Scott Catalog.




1997
In 1997 Impressor S.A. was still running the show but reduced the number of sets produced. Several sets were produced by Cartor so we can see that Niger was growing weary (again) of the Impressor tactics of overproduction of stamps and marketing of massive quantities to the stamp market. Impressor did not "hire" Cartor as they print their own stamps against all rules set by the UPU for philatelic best practices. In 1997 there was a huge production of Princess Diana stamps. Two different sets were produced. The first set was supposedly issued on September 30, 1997.
This is the set that has major problems. It is confusing to many if it was Inpressor S.A. who made the set or Mayfair International. The company logo is not inscribed on any of the stamp souvenir sheets of 9 or any of the Scott catalog listed souvenir sheets of 1. The second set has this same problem with the souvenir sheets of 9 but the souvenir sheets of 1 do have the Impressor logo inscribed. Because they are of the same exact style as the souvenir sheets of 9, it is obvious who printed them.

The clue that points to Mayfair International is the circular itself. It states, "I enclose a list of stamps issued without the authorization of Niger Post by the company France Philatélie 2000.". It is quite obvious since there were only three companies printing the stamps in the name of Niger in this year. Mayfair International was located in France. Impressor S.A. was and is located in Switzerland. Cartor is based in both France and England and has to be ruled out because the company is a high security stamp printer (unlike the other two) that has never been compromised for any criminal activity like this. Therefore, the circular itself proves the first set described in the circular of the Diana illegal stamps was produced by Mayfair International Ltd. and distributed by France Philatélie 2000 even though they tried to hide it by not putting their logo on any of them.

Now the major problem with this is the listing by even Scott Catalog of the issues. It is not understood why they listed the following sets whereas everything else in the circulars is not listed and for the most part listed in the notes on unauthorized printings. There is nothing noted in the Scott catalog in regards to any of the 1997 dated stamps. If you look at circular 194 closely, you will see what the main problem is. The circular lists the first set of Princess Diana sheets of 9 and souvenir sheets of 1 perfectly except for an error! It is a miscommunication between the postal administration filing the complaint and the person who wrote the circular which has caused confusion since the circular was made public in 2000. Yet it is so obvious of an error that most anyone should realize what the circular was saying.

The problem is that the circular states:

IV. PRINCESS DIANA WITH NEW OVERPRINTS: FAMOUS PEOPLE – RED CROSS – AIDS, ETC

In French it is:

IV. LADY DIANA AVEC NOUVELLES SURCHARGES: PERSONNALITÉS – CROIX-ROUGE – SIDA, ETC.

Try to find the 180F souvenir sheets of 9 or any of the souvenir sheets with "NEW OVERPRINTS". Try to find any of the Princess Diana 1997 with overprints including the Impressor S.A. versions or even the defined and agreed upon illegal stamps and you will find that you cannot. This is the major error in the circular that has confused and allowed the catalogs to list this set of Princess Diana stamps. If you remove just the one word "SURCHARGES" and replace it with "VALEURS" which in English is "VALUES", you have a perfect description of the 180F Princess Diana set. We therefore have a catalog "legitimized" illegal stamp set that has been sold for over 20 years and is still being massively sold today! It is obvious....

Here is that set.

Niger 1997 Princess Diana Performing Humanitarian Deeds, on World Tours and with Various Important People
Scott Catalog No. 944
Stated to be Issued September 30 1997 Printer is Mayfair International


The two souvenir sheets of 9 were issued with a matched souvenir sheet of 1 that had a different stamp than any on the souvenir sheets of 9.

Niger 1997 Princess Diana with Mother Teresa
Scott Catalog No. 946
Stated to be Issued September 30 1997 Printer is Mayfair International


Niger 1997 Princess Diana in Designer Dresses
Scott Catalog No. 945
Stated to be Issued September 30 1997 Printer is Mayfair International


Niger 1997 Princess Diana with Rose Bouquet
Scott Catalog No. 947
Stated to be Issued September 30 1997 Printer is Mayfair International


Please keep in mind the following First Day Cover. You will see that many illegal stamp First Day Covers use the same envelope and fake cancel.
Noting that this is the only evidence used to apply a date of issue for these stamps. Try to find a commercially used cover with even one stamp on it!

Niger 1997 Princess Diana Performing Humanitarian Deeds, on World Tours and with Various Important People on First Day Cover
Scott Catalog No. 944
Issued September 30 1997 Printer is Unknown


Here is an addressed and an unaddressed First Day Cover. Many collectors believe that because the cover is addressed, it was mailed to the recipient from the country. Sorry to say, there are many bogus "addressed" first day covers that exist. The address is either applied by the purchaser of the cover or it is applied by the counterfeit producer to make it look that way. In either case, just look at the back of the cover. You will see no receiving cancels on them which is proof of mailing. Also on most, you can see virtually no damage caused by sorting machines nor postal transport. They are usually "pristine" condition.

Niger 1997 Princess Diana Addressed and Unaddressed First Day Covers

Noting the position of the cancel. Always almost exactly the same with or without address in viewing numerous examples.
Also noting this cancel was commonly used on Niger FDC's from the 1970's to when it ended in 2001 on a bunch of unissued Impressor S.A. Olympic Games in Sydney single stamp souvenir sheets not listed in Scott catalog. Niger finally got rid of Impressor S.A. in 2002 and things returned to a normal conservative state until 2013.



The first day covers of this time are a mystery to many collectors. A ton of the verified illegal stamps are on the same style cover and use the same cancel as shown with the Princess Diana Performing Humanitarian Deeds cover shown above. The problem is there are Impressor S.A. issues that are documented and cataloged as genuine stamps that are on the same style covers and use the same cancel. Like this one.

Niger 1997 Deng Xiaoping Souvenir Sheet on First Day Cover



There are only two possible solutions.

Solution 1. Impressor was working in collusion with the counterfeit stamp producer.
Solution 2. The counterfeit producer who could easily obtain the low cost Impressor issues, got them and made FDC's using the same stationary and cancel on them to confuse and legitimize his own counterfeit productions.

By not saying anything and not fighting the counterfeit producer while this happened and after, Impressor S.A. has shown collusion. By not fighting this to this day Impressor S.A. has aided and enabled the counterfeit producer to continue to move the counterfeit illegal stamps in the name of Niger onto the stamp market. They know what they printed but remain silent. The study of the Niger illegal stamp problem shows a different view though. It shows the counterfeit producer was intent on destroying Impressor's standing with Niger. To the point it appears of even inscribing their logo (sort of) on certain illegal stamps that have been condemned. I am not saying that Impressor was a saint by any means. The stamps themselves and the circulars show you the story. You just have to put it all together to see it. That is part of the purpose of me creating the pages.

Moving on!

Apparently there was no authorization to produce souvenir sheets of every stamp on both the souvenir sheets of 9. Yet the printer made them any way and then placed them onto the stamp market. Impressor and now this Mayfair have been found to be notorious in doing these kinds of illicit practices with numerous stamp issues they produced. Not only producing them without authorization and placing them on the market as if they were issued, but printing massive quantities of them as well thus creating a never ending flow of them on to the market. A sly scheme with intent to cash in on victimized collectors and dealers in a constant manner. You will not find these illegal issues commercially used on cover because they never even saw Niger at all!
You will find that for the most part these are being offered by the same people who offered them since they were produced. Namely the group mentioned above and several other associates. A real con job that goes on to this day and needs to be shut down permanently.

1997 Princess Diana Performing Humanitarian Deeds, on World Tours and with Various Important People Souvenir Sheets of 1




Circular 194 and 388 have both confused the catalogs and everyone else. The first circular states, "IV. PRINCESS DIANA WITH NEW OVERPRINTS:".
It is pretty obvious that they were trying to say ALL of the Diana souvenir sheets in the first set are counterfeit illegal stamps. Think about it.
Have you seen any of these from the first set of issues overprinted ever?? I for one have not.

Now if you look at the values of the sheets deemed illegal you can see that they describe this first set perfectly. Therefore Scott Catalog numbers 944-947 are illegal stamps! Another 4000F sheet is described. That one is the first Mayfair International inscribed souvenir sheet! See that one below. Now do you see the problem? Mayfair International produced this first set without authorization. At the same time Impressor was producing the "second" set which is not described in either circular.

Now in viewing circular 388 we can see it is quite confusing as far as the Diana issues. The first described stamp(s) simply states "Lady Diana (1997)". Further in is another description stating, "Prince Diana et Elton John". This is the souvenir sheet shown in the group of 9 above. No other "stamp" exists legal or not legal that has the two together during this time era for Niger. It is possible and probable that when they wrote the circular they did not know of the existence of the other 8 counterfeit souvenir sheets of 180F values nor of the set that follows of Princess Diana portraits wearing designer dresses in 180F values.

1997 Princess Diana in Designer Dresses Souvenir Sheets of 1




Here is an example of value for these counterfeits. This guy is wanting $50.00 while others are selling groups of 5-10 sets at $3.00! Really? There is a massive number of sale offers and sold lots out there. There must be a million or more that were produced. It is possible they are being reprinted due to demand. On eBay alone in a quick check searching "Niger 1997" there are 339 listings. Out of that, 260 are single and multiple souvenir sheet listings for just the set shown above!! This is 23 years after they were made! You don't smell a rat? It is obvious and in everyones face.
The set needs to be fully delisted and it needs to be delisted and denounced by all catalogs now.

1997 Princess Diana Performing Humanitarian Deeds and Designer Dresses Souvenir Sheets of 1 Wholesale lot



Here is a list of stamp dealers on the auction venues who are selling this stamp set and/or the illegal souvenir sheets of 1 on the online venues as of June 2020. Very few on the list are selling just the sheets of 9 and listed souvenir sheets of 1. Almost all listed are selling just the illegal souvenir sheets of 1. I note the major sellers of them and if you cross reference their user names with my list of illegal stamp sellers you will see they are indeed the same illegal stamp dealers. Therefore unless they are only selling the listed sheets they are guilty sellers that should not be trusted by the buyers because either they have a lack of knowledge of what they are selling or they are deceiving buyers if they are not at least stating something is wrong with them like "not listed" or "unauthorized" ect.
A number of the following listed sellers are buying bulk lots from stampsinternational2010 and then "turning" them in smaller sales on the different venues. You can see by the enormous price variance from 50c to $10.00 for just one illegal souvenir sheet that their true value is.....nothing.
eBay
brumstamp major seller
stampsinternational2010 main major seller
marlen-stamps major seller
tomstampshop major seller
danaphil2010
mhmb7
hellasart777
imperialmintny
goodman777-2008
aba4407
pdcollectables2010 major seller
francobolli-stamps
remala2005
fil_mag
mickyboo2a
duke2wayne
azuckuss
baysidecoinjewelry
saskconnection
openbinders
ariphilatelics
fairmilelady
bebert174
johan-martijn
dave19725
city-collectables aka stampsinternational2010 main major seller
eren3049
europolstamps
carriebear31
paulette48qd
lbphilatel
tasmanianman
sora.rosa
carriebear31
Delcampe
filmag major seller
paug6361
collectmaniagr
abidstamps
luisgrilo2008
blocfan major seller
yvesh2222
redferrari
gazmito major seller
siorarosa major seller
jauniuss
Jerames
tac2255
maj
mahir59
nwasn
smalik
pablito8
postlynx major seller
philindia01
sensieboyke
sylektis
larrdunh
Hipstamps
artstamps aka Isabeldelatour main major seller
Bentley1Stamp main major seller
rtcollection
stampsinternational main major seller
W4Stamps
azart
City-Collectables main major seller
philindia01
marlen-stamps
jumbofrancis
CdnCovers
ebid
isabeldelatour

A final note on this issue. Here is more evidence that Mayfair International is the printer of this first 1997 Diana issue. The exact same image used on the 1997 Princess Diana with Elton John Niger illegal stamp souvenir sheet was used again on a 1998 Republic of Guinea Princess Diana with Elton John souvenir sheet that is only listed in Michel as BL522. Guinea is yet another country plagued with counterfeit illegal stamps and again for that country this Mayfair International was deeply involved. You can see this one is inscribed with the company logo. No other catalog lists this souvenir sheet as issued for Guinea which places it in the illegal stamp category despite it being listed by the dealer influenced Michel catalog. Do you see the mess this Juan Morino has caused? Any "contract" his companies had needs to be investigated to its fullest. A piece of paper only held by a person representing these "ma and pa" companies is not to be believed without positive verification that the contract is legal and signed by the proper authorities within the postal administration of the country in which the person/agent/printer claims it is made. These "contracts" have been forged in the past and can still be forged to this day. Do you not think that a counterfeit illegal stamp producer would not go as far as to create a forgery of a document to legitimize his counterfeit stamps and fool a legal entity into believing it to be real, just like they do with the illegal stamps in sales to collectors?
Noting also that this souvenir sheet is also almost exclusively sold by known illegal stamp dealers.

1998 Guinea Princess Diana with Elton John Souvenir Sheet of 1



That completes the "first" set. Now on to the second set. It is interesting that the first set has so many varieties as in the single stamp 180F illegal souvenir sheets and First Day Covers galore and CTO copies of them. As if the producer was trying really hard to "legitimize" them.
The second set which was made by Impressor has no CTO copies, no First Day Covers and no single stamp souvenir sheets taken from the two sheets of 9. Thus the catalogs have no specific date other than 1997 in regards to the day of issue. This is the case with many of the sets from these years. Again, we have the Impressor problem. Try to find them postally used on commercial covers. I cannot find any....
Here are the listed souvenir sheets.

Niger 1997 Princess Diana Hand Drawn Portraits (Sheet 1)
Scott Catalog No. 964
Issued 1997 Printer is Impressor S.A.


Niger 1997 Princess Diana Hand Drawn Portraits (Sheet 2)
Scott Catalog No. 964J
Issued 1997 Printer is Impressor S.A.


Niger 1997 Princess Diana Hand Drawn Portraits Souvenir Sheet of 1
Scott Catalog No. 965
Issued 1997 Printer is Impressor S.A.


Here we have another confusing problem. The Scott catalog lists a 966 and a 966A. Both having 2000F values on them. The 966A is described as the one imaged below. There is no description for the 966 and there is no other Princess Diana 2000F souvenir sheet out there! Except for the Scott catalog no. 946 which obviously matches the first set. More research on the editors part needs to be done here as well.

Niger 1997 Princess Diana Hand Drawn Portraits Souvenir Sheet of 1
Scott Catalog No. 966A
Issued 1997 Printer is Impressor S.A.


Finally we have three other souvenir sheets that are deemed to be counterfeit illegal stamps. First is the semi-postal fake noted in circular 194.

1997 Princess Diana Children and AIDS Souvenir Sheet of 1



1997 Princess Diana Children and AIDS Souvenir Sheet of 1 on Fake First Day Cover



Then we have the other 4000F souvenir sheet listed in circular 194. This has to be it because there are no others on the market. I note that this is the only verified illegal stamp dating 1997 that is inscribed with the Mayfair International Ltd. logo.

1997 Princess Diana and Sons Portraits Souvenir Sheet of 1



And finally this odd ball souvenir sheet that exists in gold and silver frames. The 3000F value not listed in Scott Catalog nor in the circulars. It does not even come close to the styles of either set that is listed.

1997 Princess Diana and Sons Photo Souvenir Sheet of 1



The production of counterfeit illegal stamps in the name of Niger explodes in 1998. The majority of them that are described in the circulars carry the inscribed Mayfair International Ltd. logo. The producer showing his greed prominently....

View Next Page here!

References taken from:
U.P.U. Circular No. 194 and 388
Major Stamp Catalogs
Internet Research
All Content Copyright © 2020 Golowe's Collector Stamps, All Rights Reserved
Real collector stamps are fun!



UPDATED LAST ON: 20-Sep-2021 07:26 AM