KOSOVO ILLEGAL STAMPS
KOSOVA ILLEGAL STAMPS
Information and Reference of illegal stamps for Kosovo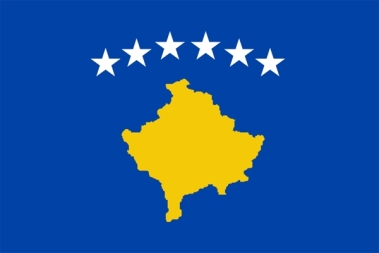 By request from a stamp researcher in Japan I have studied the Kosovo counterfeit illegal stamps and have again found the same people are involved in the production and distribution of them as they have been with many of the countries. I found the problem began at the same time and in the exact same way as the problem started for many Russian Federation Republics and Territories. Kosovo (when it started) was under Serbian rule. At that time they used stamps from Yugoslavia. They did not have their own postal system until the year 2000.

We can see that there were a number of sets created in the 1990's and early 2000's made up of Yugoslavian definitive stamps from 1989 and 1993 with overprints. Sorry to say, they are all illegal stamps. Sellers are calling them cinderella or "local" stamps. They are neither. They were purchased in bulk by the British counterfeit producer just as he did with Russian stamps of the same time era. Who is that you say? Just look up Clive Feigenbaum. Then look up Juan Carlos Marino Montero. The British producer then falsely overprinted the Yugoslavian stamps with various overprints made to "look" like they were from Kosovo. Try to find even one example of them used in any way on a cover and you will find it impossible. The majority of sales of them are for mint or CTO stamps. If they are "used" they are CTO fake cancels. There was no Kosovo cancel. Simply look at any example being sold and you will find it true. Most are faint cancels and all are located on the "stamps" in CTO fashion.

I have found certain sellers using some bogus catalog pages to try to assert these counterfeits were made at a later date. Namely in 2000 and 2001. The majority of sellers (mostly illegal stamp dealers) have it right dating them between 1993 through 1998. Yes, the exact same years that all the counterfeit Russian "locals" were created. If you compare them you can see the fonts and other styles of the overprints are the same. The catalog maker obviously was trying to divert them away from being categorized in the same time era as the Russian counterfeits. Please understand that the criminals behind the production and distribution of counterfeit stamps and forgeries will go to extreme lengths to legitimize their fake stamps. Right down to creating bogus catalogs, fooling "expertising experts" into making false certificates, to corrupting persons within the major catalogs into listing counterfeit stamps and forgeries. Because of these few criminals, the stamp market has now become a very dangerous place in regards to buying genuine postage stamps. Yet another reason I have created and publish the study.

Do not listen to dealers who argue against these findings. They are only fighting it to sell their counterfeit wares and their arguments are to be ignored. These counterfeit stamps in the name of Kosovo should be avoided by all and in most cases the dealers selling them should be avoided as well.

I have found that Kosovo is apparently not a member of the UPU. Thus they are not a member of the WNS System so you will not find any stamps issued by Kosovo there nor are there any UPU circulars on the problem for this country. To find out what stamps are real and legitimate for Kosovo visit their philatelic website here. All of the issued stamps are shown there.

The Kosovo Post website

I have found the Colnect online catalog to be very helpful and will give you a much clearer picture of what stamps are real.

The Colnect Online Catalog for Kosovo

Some of the illegal stamps are shown in their Cinderella section and noted as such. Still nothing close to what is out there as you will see.

The Colnect Online Catalog Illegal Stamp Section for Kosovo

I have found the Stampworld.com Catalog to be very helpful as well.

The Stampworld Online Catalog for Kosovo

Here we go!

Many of the following illegal stamps can be found as imperforates and as color proof sets as well. Some exist on fake First Day Covers too.
Most times now (2022) the souvenir sheet sets and sheetlet sets are sold individually. Many times the stamps have been removed from the sheetlets and souvenir sheets. All of these "tactics" are used to avoid detection by UPU circular descriptions.

Sellers that call these "private", "locals", "Cinderella's", "unauthorized" are deceiving you. They are illegal stamps produced by a stamp dealer that is bent on ripping you off! Some sellers state "we offer them because they are on the market". Well how about you use a different dealer because that seller is "on the market"? If the stamp societies, auction sites and all other venues kicked these sellers off of their sites then they would have to comply or lose their ability to sell anything.

The following images are free for the use of all to use to alert the public to them. If anyone wants to make a public list of users on eBay, Delcampe and elsewhere who are selling these issues....fine by me since the UPU, PWMO and others appear to have given up or have not been updated in years.

If you have purchased any of these stamps from a dealer or if that dealer offers them, you should avoid that dealer! You will only be supporting illegal stamp makers who are only ripping you off.

On this first page I will show you the counterfeit overprint sets made in the 1990's to supposedly 2003 that I have found being offered. They are everywhere now so you must beware. Kosovo did not issue any stamps until March of 2000 and those are made by the UN. They have been a conservative stamp issuing entity all the way to present times. In most cases now I can see that the dealers selling the real stamps appear to all be over pricing the issues. They are massively offered everywhere and the sale of them is, shall we say, not good. The numbers that were produced and the lower demand for them is the factor that shows us the prices asked by most of these sellers is not a fair price at all. Most sets should be offered for a few dollars where these sellers are wanting 8 or 12 to 50 dollars for a set! Yet there are 20 to 50 sales of the same set offered and only one or no sales made! Be smart and do the research before buying any of the issues.
1993
In 1993 the British producer began producing counterfeit overprint sets in the name of Kosovo. The counterfeits can be found in searches for Kosovo or Kosova. Years ago the main dealers behind them were selling the counterfeit overprint illegal stamps but have since sold them off to other bad counterfeit stamp dealers. The main dealers still sell counterfeits dating 1999 forward. Some are exclusively sold by the likes of Avion Stamps and so forth. A dealer directly connected with the Feigenbaum's and Montero.

Taking advantage of the political turmoil within the region, once again they profit from chaos.

1993 Kosovo Inscribed Kosoves Counterfeit Overprints on Yugoslavia Definitive Stamps made Between 1974 to 1990

This set was produced in 1993. This is according to numerous sellers of them. One seller by the user name kaja60 located in Serbia is the only seller stating they were made in 2000 according to his bogus catalog he shows a page of. Considering the animosity of the Serbs and Albanians within the region, well do you see my point? The seller is small time. We have another user on eBay who is a major dealer stating they are 1992 "issues". Several past dealers on Delcampe (kicked off long ago for selling counterfeits stated they are 1993 "issues". The Colnect catalog lists them as 1993 "issues". Other locations verify it as well. Any way you look at it, these were the first set produced. You need to ask one simple question on the bogus catalog. Why would the fake overprint stamps be started and continue running according to the catalog, at the same time the UN established the postal system within Kosovo in 2000? The purpose of them would be moot, yes?



Bogus Catalog Page Stating Kosovo Counterfeit overprint Stamps made in 1992 were made in 2000



1993 Kosovo Inscribed Kosoves Counterfeit Overprints with fake Airmail Overprint on Yugoslavia Definitive Stamps made Between 1986 to 1990

Numerous sellers again stating made in 1993. This set has the little airplane on the upper left corner making it look like they are airmail stamps. Yugoslavia made their last airmail stamps in 1962 and Kosovo has never had "airmail" stamps.




1994
In 1994 the British producer creates another counterfeit set in the name of Kosovo.

1994 Kosovo Inscribed Kosoves Counterfeit Overprints on Yugoslavia Definitive Stamps made Between 1971 to 1973

This set stated to be made in 1994 by several sellers.




1996
1996 Kosovo Counterfeit BALTBAT Overprints on Lithuania Admission to the UN Stamps made in 1992

Some reasons why these are counterfeit stated in the Estonian Philatelist magazine. When they were made Kosovo was using the German mark as currency and values are not in cents. Baltbat was the unified training system - nothing else. Baltbat has never issued any kind of field post (APO) stamps because there is not any field post system for Estonian, Latvian or Lithuanian units.

Only one dealer was selling them in the past on Delcampe. That seller being avp located in the Ukraine. That seller states they were made in 1996.



1996 Kosovo Counterfeit Overprints on Yugoslavia Olympic Committee Tax Stamp made in 1969

Obviously made in 1996 and several sellers state it is.



1996 Kosovo Counterfeit Overprints on Yugoslavia Olympic Committee Tax Stamp made in 1969 Inverted

Purposely inverted overprint made just to rip you off for more money.




1998
1998 Kosovo Counterfeit Overprints on Yugoslavia Olympiad Sarajevo 1984 Stamp made in 1983

Again it is obviously made in 1998 and several sellers state it is.



1998 Kosovo Counterfeit Overprints on Yugoslavia Olympiad Sarajevo 1984 Stamp made in 1983 in Pane of 25

The seller of this (user phila07 on Delcampe located in Croatia) states they are extremely rare. Does this look rare to you? A rare piece of worthless garbage. The seller wanted 92 EURO for it! I would not give him 92 cents for it!




2001 or 2002 or 2003?
These next counterfeit sets are in confusion of when they were actually made. This first set is large and is again being sold by the con dealer with the bogus catalog. The catalog states they were made in 2001. The problem with that is the currency. You can see that all of them are falsely overprinted with the denomination in EURO's. The problem is....Kosovo did not switch currency to EURO's until January 1, 2002! So how could this set if it were legitimate (which it is not) be made in April and June of 2001? Another blunder on the catalog makers part.

Since this counterfeit set is being listed by this bogus catalog as made in 2001 and since this clown seller kaja60 appears to be the only one selling them, I will post it as a 2001 set. Any way you look at it the set should be avoided along with the seller.

2001 Kosovo Inscribed Kosoves Counterfeit Overprints on Yugoslavia Definitive Stamps made Between 1974 to 1990



Bogus Catalog Page Stating Kosovo Counterfeit overprint Stamps made in 2002 or later were made in 2001



These next sets were being being sold on Delcampe in the past and present by the user libroteque located in the Ukraine. This user wants to state that they are, "actually used in official circulation. Postal mark Pristina". How about stating "never used in official circulation and the postal marks are lousy"!

At least the year of creation is probably right. You will see some with "KFOR" on them. KFOR stands for Kosovo Peace keeping Force which is NATO. KFOR went into Kosovo in June of 1999. Some have UCK inscribed. That stands for Kosovo Liberation Army which were terrorists. They disbanded in 1999 after the KFOR went in. So why would these counterfeit stamps have the UCK inscribed in 2003? Here again is a conflict. Therefore very possible they were actually made in 1998 or 1999. As with much of this garbage, the actual years of production are lost purposely to create confusion and muddy the waters as to who made them and who first started selling them to collectors. The bottom line is that it does not really matter. They are all
counterfeit illegal stamps!

I place them as 2003 issues only because they are being sold as such. Noting all of them are inscribed "Kosovo" unlike the earlier counterfeit sets. Also noting that as you can see they are all made on cheap low value stamps of Yugoslavia you can to this day get for pennies.

2003 Kosovo Counterfeit Overprints on Yugoslavia Definitive Stamps made Between 1974 to 1993

Set 1


Set 2


Set 3


Set 4


Set 5


Set 6


There are more than displayed on this page. It just shows you how bad it is. There are no "local" issues from Kosovo. They came out of Great Britain and were never used for anything in Kosovo. Again, I say, show us authentic covers proving any kind of use. There are none.

If you think this is bad, wait until you see the next page.

In 1999 the British producer shows his true colors creating a massive stock of counterfeit stamps in the name of Kosovo.

View Next Page here!

References taken from:
Major Stamp Catalogs
Internet Research
All Content Copyright © 2022 Golowe's Collector Stamps, All Rights Reserved
Real collector stamps are fun!




UPDATED LAST ON: 30-Jan-2022 07:09 AM