MAURITANIA ILLEGAL STAMPS
2010
Information and Reference of illegal stamps for Mauritania dating 2010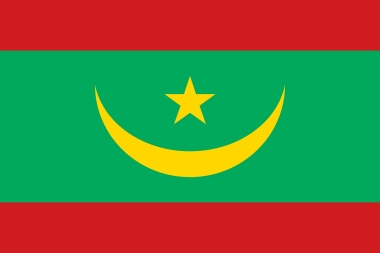 This page on the research into the illegal stamps produced in the name of Mauritania is interesting because it shows a certain series of illegal stamps that you cannot now find anywhere on the internet.

Mauritania is a very conservative stamp issuing entity of which many of the issues from 2000 forward are now hard to find. It is funny to see in a couple of year searches (namely 2002 and 2017) when Mauritania did not issue any stamps, that you find numerous listings of the counterfeits boldly displayed as if real.

These counterfeit illegal stamps, yes counterfeit as noted in the circulars, are everywhere now. They are in collections and dealer stocks all over the world. They are still to this day being proliferated by the same criminals who were involved in the production and proliferation of them when they were first produced! Anyone selling them should be shunned because either they are selling them with full intent to rip you off or they lack the knowledge because of being too lazy or ignorant to do the research to find out what they are. They are obviously not listed in the major catalogs which is the first and most simple way to know there is something wrong with them. Anyone who is selling them that cannot take the time to do this first check is a bogus seller in my book and is not a seller to be trusted by any means of the word.

To find out what stamps are real and legitimate for Mauritania:

You can visit the UPU WNS website and look at the Mauritania section. Sadly Mauritania has not kept up with listings there and many are missing.

The Universal Postal Union WNS website

I have found the Colnect online catalog to be the most helpful.

The Colnect Online Catalog for Mauritania

Many of the illegal stamps are shown in their Illegal Stamps section and noted as such. Still many are not shown as you will see.

The Colnect Online Catalog Illegal Stamp Section for Mauritania

I have also found the Stampworld online catalog to be very useful as well.

The Stampworld Online Catalog for Mauritania

Or use a respectable catalog like Scott or Stanley Gibbons. Do not listen to these dealers trying to convince you they are something other than counterfeit illegal stamps.

Here we go!
2010
In 2010 it appears that the British producer made another swipe at Mauritania in producing a series of counterfeit stamps on the topic of Famous Actresses and Actors. It is the only series I could find since the complete halt in production of illegal stamps in the name of Mauritania after the 2003 fiasco and the publishing of U.P.U. Circular 161. You can search for any more illegal stamps and find you will not find any after 2003 all the way until 2016!

What is interesting about this series is that it was being exclusively sold by a user on eBay that went by the user name kleo53. This user was (and probably still is) located in Estonia. In late 2019, I and others were successful in getting this criminal dealer removed from eBay for selling counterfeit goods. The user did not have a single "real" stamp for sale in several thousand sales the user had running. The user had over 9000 unique feedbacks coming from almost a total of 26,000 feedbacks! Almost all of them were sales of counterfeit illegal stamps. The user had been on eBay since January 7, 2001.

The particular illegal stamps this person exclusively sold were being sold with similar series in the name of other countries like Benin 2009 and Congo Republic 2008, 2010 and so forth. Luckily I preserved the images before this person was kicked off of eBay because today in 2021 you apparently cannot find a single instance of them anywhere on the internet! I tried searching for them via Google in numerous search terms from "Mauritania 2010 stamps" to using the individual actresses names in numerous varieties of search terms only to come up with....nothing. Therefore, if one were to try to "start" research on the illegal stamps in this current time, you would not even know the following imaged counterfeit stamps exist!

I present this page for reference should the ghoul or anyone associated with them try to start selling them again. Like all the thousands of other counterfeits the British producer made and is still making to this day, they are to be avoided along with who ever is selling them.
Famous Actresses and Actors
All of the following imaged counterfeit stamps were being sold as single issues. It is not known if they were originally in souvenir sheet forms or in panes.
It is also not known if this is all of them so beware! Again, I am sorry for some of the images being blurry. The user (mainly on the multiples of a certain actresses) used very small images just like the other main illegal stamp dealers.

2010 MAURITANIA Adrienne Bailon Counterfeit Illegal Stamp

Adrienne Bailon


2010 MAURITANIA Alessandra Ambrosio Counterfeit Illegal Stamps

Alessandra Ambrosio Stamp 1


Alessandra Ambrosio Stamp 2


2010 MAURITANIA Audrina Patridge Counterfeit Illegal Stamp

Audrina Patridge


2010 MAURITANIA Bai Ling Counterfeit Illegal Stamp

Bai Ling


2010 MAURITANIA Brittany Murphy Counterfeit Illegal Stamps

Brittany Murphy Stamp 1


Brittany Murphy Stamp 2


Brittany Murphy Stamp 3


2010 MAURITANIA Chiara Mastroianni Counterfeit Illegal Stamps

Chiara Mastroianni Stamp 1


Chiara Mastroianni Stamp 2


2010 MAURITANIA Colleen Moore Counterfeit Illegal Stamp

Colleen Moore


2010 MAURITANIA Elvis Presley Counterfeit Illegal Stamps

Elvis Presley Stamp 1


Elvis Presley Stamp 2


Elvis Presley Stamp 3


2010 MAURITANIA Heather Graham Counterfeit Illegal Stamp

Heather Graham


2010 MAURITANIA Heidi Montag Counterfeit Illegal Stamp

Heidi Montag


2010 MAURITANIA Hilary Swank Counterfeit Illegal Stamp

Hilary Swank


2010 MAURITANIA Holly Weber Counterfeit Illegal Stamp

Holly Weber


2010 MAURITANIA Julia Ormond Counterfeit Illegal Stamp

Julia Ormond


2010 MAURITANIA Julie Benz Counterfeit Illegal Stamp

Julie Benz


2010 MAURITANIA Kate Beckinsale Counterfeit Illegal Stamp

Kate Beckinsale


2010 MAURITANIA Kelly Brook Counterfeit Illegal Stamp

Kelly Brook


2010 MAURITANIA Kim Delaney Counterfeit Illegal Stamps

Kim Delaney Stamp 1


Kim Delaney Stamp 2


Kim Delaney Stamp 3


2010 MAURITANIA Kim Kadrashian Counterfeit Illegal Stamp

Kim Kadrashian


2010 MAURITANIA Lauren Bosworth Counterfeit Illegal Stamp

Lauren Bosworth


2010 MAURITANIA Lauren Conrad Counterfeit Illegal Stamp

Lauren Conrad


2010 MAURITANIA Lil Kim Counterfeit Illegal Stamps

Lil Kim Stamp 1


Lil Kim Stamp 2


Lil Kim Stamp 3


2010 MAURITANIA Malin Akerman Counterfeit Illegal Stamp

Malin Akerman


2010 MAURITANIA Mallika Sherawat Counterfeit Illegal Stamps

Mallika Sherawat Stamp 1


Mallika Sherawat Stamp 2


2010 MAURITANIA Megan Fox Counterfeit Illegal Stamps

Megan Fox Stamp 1


Megan Fox Stamp 2


Megan Fox Stamp 3


2010 MAURITANIA Naomi Campbell Counterfeit Illegal Stamps

Naomi Campbell Stamp 1


Naomi Campbell Stamp 2


2010 MAURITANIA Natalie Martinez Counterfeit Illegal Stamp

Natalie Martinez


2010 MAURITANIA Nicollette Sheridan Counterfeit Illegal Stamp

Nicollette Sheridan


2010 MAURITANIA Rachael Taylor Counterfeit Illegal Stamp

Rachael Taylor


2010 MAURITANIA Stacy Keibler Counterfeit Illegal Stamp

Stacy Keibler


2010 MAURITANIA Sylvester Stallone Counterfeit Illegal Stamp

Sylvester Stallone


2010 MAURITANIA Tina Louise Counterfeit Illegal Stamp

Tina Louise


2010 MAURITANIA Vanessa Paradis Counterfeit Illegal Stamp

Vanessa Paradis


After these no more counterfeit illegal stamps in the name of Mauritania appears to have been produced....until 2016.

View Next Page here!

References taken from:
Major Stamp Catalogs
Internet Research
All Content Copyright © 2021 Golowe's Collector Stamps, All Rights Reserved
Collecting real stamps is fun!




UPDATED LAST ON: 27-Oct-2021 06:31 AM