About Me and the Web Site
This site is run on a private webserver directly from my main PC at home. In turn, if there is severe weather conditions in my area one can expect the site to be temporarily down at times, usually during winter months. I live in the foot hills of the Olympic mountains in Washington State. One of my other hobbies is computer programming and web site developement. I went to college and learned programming back in the 80's before Windows even existed. I am a professional commercial painter by trade. I tried the office end for a period of time but could not handle the behind the desk environment and one day put my Pierre Cardon suite in mothballs...put on the painter whites and went out into the world. Since then I have painted in the tallest buildings, the largest manufacturing and developement companies (like Boeing and Microsoft) and even painted in Bill Gates home and cabin. I find it to be a never ending adventure and my trade keeps me in top physical condition.
My web site is developed on the principal of being an almost totally free site. I host the site and all the programs are totally and legally free donations on the internet. I have made several code changes for them to suite my sites requirements for selling stamps, ect;. The only things I have paid for are the domain registrations and the server itself and of course I use Comcast with their highest internet speed boost so hopefully my pages open very quickly for you. I use PayPal and Skrill on the various auction sites I list stamps on. I do also accept cash/money orders and checks. You would have to contact through this website in order to make special arrangements. I am an honest person and will not cheat you in any way. Please feel free to browse my site with confidence and perhaps you will find what you are looking for here.
Good luck and good hunt!
Best regards.
JLowe
(owner and operator of Golowe's Collector Stamps)
DISCLAIMER
The information contained in this website is for general information purposes only. The information is provided by Golowe's Stamps and while we endeavour to keep the information up to date and correct, we make no representations or warranties of any kind, express or implied, about the completeness, accuracy, reliability, suitability or availability with respect to the website or the information, products, services, or related graphics contained on the website for any purpose. Any reliance you place on such information is therefore strictly at your own risk.
In no event will we be liable for any loss or damage including without limitation, indirect or consequential loss or damage, or any loss or damage whatsoever arising from loss of data or profits arising out of, or in connection with, the use of this website.
Through this website you are able to link to other websites which are not under the control of Golowe's Stamps. We have no control over the nature, content and availability of those sites. The inclusion of any links does not necessarily imply a recommendation or endorse the views expressed within them.
Every effort is made to keep the website up and running smoothly. However, Golowe's Stamps takes no responsibility for, and will not be liable for, the website being temporarily unavailable due to technical issues beyond our control.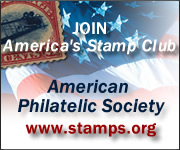 APS # 212243
Visit the American Philatelic Society
Website at www.stamps.org
Collector stamps are fun!

UPDATED LAST ON: 12-May-2015 02:53 PM
---