This site uses JAVA, SHOCKWAVE and FLASH.


Golowe's Collector Stamps
Hello and welcome to my web site. My name is John and I am a combination of stamp collector, stamp dealer and stamp research specialist. I started collecting around 1984 and my first passion was Egyptian stamps. It soon blossomed into worldwide collecting with my interests branching into the rare and unknown to exist varieties for many countries. Time went on and I collected a massive amount of material and so began selling stamps on eBay when it was created. I have sold many stamps there and am well known by some collectors. My pricing being extremely competitive thus the user name "golowenow".

As time went on in my personal collecting, I dealt with many stamp dealers, some on a small scale and others on a very large scale. I specialized in Egyptian, Cuban, Canadian, Middle Eastern and British Commonwealth stamps. Many years ago I had the pleasure of dealing with a famous stamp dealer in Canada. His name was Kasamir Bileski. At the time the largest Canadian stamp dealer in the world. I was interested in varieties of Canadian stamps at the time and made a number of large purchases from him. With these purchases Mr. Bileski would send "bonuses". These were from purchases of various printers archives and from the Royal Collections of Egypt.

Mr. Bileski's passion was research on archival material and he was one of the biggest buyers when the archives were sold from Waterlow and Sons, the ABN Co. the Royal Collections of Egypt, just to name a few. Today thousands of the pieces from these archives are sold all over the world and many do not know that much originated from this stamp dealer.

In some of the bonus lots he sent to me were pieces from a printing company called The Format International Security Printers. They printed stamps for over 100 countries, mainly the British Commonwealth countries. They had a very short existence beginning in 1968 and closing in 1989. During their existence they printed millions of stamps, many being very famous issues like the Royal Weddings, Statue of Liberty Centennial, Richenbachia Orchids, Norman Rockwell, just to name a few. The bonus pieces he sent me were unknown to exist varieties from the archive of this printer.

That is where my interests turned and is my specialty today! I now call myself the lead specialist on the Format Printers and the stamps they produced. I have amassed over a ton over the years of varieties produced by the printer. Many were unknown to exist. Many from the unique press sheets found in the archive.

I get criticism from forum dwellers a lot about how the site looks. Yes, it started in the 1990's and I am proud to keep it that way. I have stated many times that if you have any knowledge at all about your own browser you can change the view with a click of button. Most complainers obviously do not even have that slight bit of knowledge which puts into question their knowledge about stamps as a whole. It will never change and will be archived for all eternity in the form it is now. There may be the occasional "error" in spelling and such. The site has become so big now it is hard to find them. The creation of pages takes a lot of time and "proof reading" takes even more considering html code is considered "wrong" in spell checking and thus picking out a single word or name by a forum dweller who wishes to "dwell" on it is not in my realm of importance in getting the information out to the public. Therefore if you have a problem with it....leave.

I am a proud member of the "banned for life" group who were banned from the stampboards forum. In essence it was really because I took one of the multiple user name "leaders" (naming no names) before the board of directors of the APS for taking part in the deceit that the Australian "Black Caviar" souvenir sheets were unavailable when in fact millions were produced and were totally available for almost a year after I was banned. There were a number of users who got "the boot" over that one simply for trying to show they were still available. Of course...those replies were deleted from the threads. One thing I am not is one who backs down from a righteous fight as that person found out. The use of a personal forum to deceive collectors for profits is unethical and immoral to say the least.
I have found that in many cases the misinformation and general ego driven conversations by a few who tend to live their lives in these forums outwash the relevance of what a forum should be used for at least in the stamp world. Please be aware that bullies and trolls abound and are just waiting for the chance to attack you personally should you have any questions, information or replies that tends to conflict with their personal agenda. This is my personal view of them and why I prefer to avoid them. Always do more research before taking the word of these people.

My research is ground breaking in philatelics and I decided to show it here on my site. Some wish to conflict with it either from personal bias against the past history of the company or from hearsay from others. In the majority of cases, they have nothing to back their claims except words. They have no research, no documents, no proof. In my years of research I have obtained a mass of them and therefore if you are interested you can visit my introductory page to learn more about this fascinating company and the connections with all the other printers and agents of that time era. Here is the link.


I do offer stamps and varieties for sale. In 2015 I dropped the shopping cart from my site. Too many hassles with updates, security and the like which takes my already limited time away from the research, family and my trade. I am a Union painter and will retire 8 years from now.

I now sell strictly on eBay, Delcampe and ebid. Below I have placed links to either my profile or my store which you can visit to see what I am offering at those sites. On eBay many times I will put material up for $1.00 start bid that is worth a ton more! Goes on the weekends. Maybe you can catch one of them sometime!

My ebid Store

My Delcampe Store

My eBay Profile. Check out the items for sale link!

Feel free to browse the site. You will find the reference area on the Format Printers is huge and very diverse! Some pages are very controversial. Others have new discoveries!
Enjoy the Show!
Other interesting links
1934 Saudi Arabia Stamp Forgeries
Illegal Stamps
CUBAN STAMPS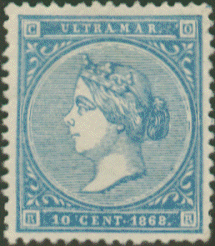 Click image or link above to go to the Cuban Stamps REFERENCE AREA
EGYPTIAN STAMPS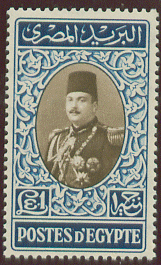 Click image or link above to go to the Egyptian Stamps REFERENCE AREA
All Content Copyright © 2015 Golowe's Collector Stamps, All Rights Reserved
Collector stamps are fun!



UPDATED ON:17-Jun-2016 11:00 AM
---