THE FORMAT INTERNATIONAL SECURITY PRINTERS LTD. ARCHIVE

Information and Reference of What was Found in the Archive

Stamp issues for Tibet printed by the Format International Security Printers Ltd. and items found in the Archive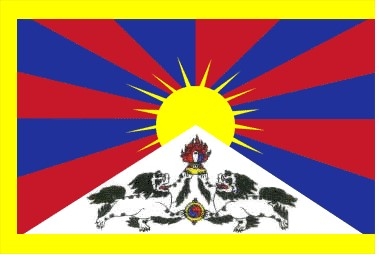 TIBET
Tibet stamps printed by Format International Security Printers Ltd.
In 1952 Communist China invaded and occupied Tibet. The Dalai Lama, the spiritual head of Tibet, fled the country along with thousands of his subjects and established a government in exile at a large compound in Northern India. In the early 1970's the government in exile commissioned two sets of stamps mainly to raise funds for their cause. The Indian government, fearing political repercussions from China, forbid the production of any more stamp issues by the government in exile. It is said that mail from the Tibet compound bearing the stamps had passed through the Indian postal system without surcharge and that numerous examples exist on covers to both India and overseas addresses.

The Format International Security Printers are proven to be the printers of the 1974 set. At this point I have not found evidence for the 1972 set except that the quality of the printing is of the standard of Format's. During the early 70's similar stamp issues supporting countries in plight such as Bangladesh were printed by the Format Printers under commission of philatelic agents.

In 1974 the Format Printers began printing quite a few sets for Bhutan which is a next door neighbor to Tibet and had good relations with them for a thousand years. It is interesting to note that the timing of the UPU set for Tibet and the start of printing stamps for Bhutan coincide...

1972 HIMALAYAN WILDLIFE
Scott Catalog noted, SG Not listed



First Day Cover


1974 CENTENARY OF THE UNIVERSAL POSTAL UNION (UPU)
Scott Catalog Noted, SG Not listed



These were the only stamps printed by the Format International Security Printers Ltd. for Tibet.

References taken from:
Scott Catalog
Internet Research
All Content Copyright © 2016 Golowe's Collector Stamps, All Rights Reserved
Collector stamps are fun!




UPDATED LAST ON: 02-Jan-2016 08:02 AM