THE FORMAT INTERNATIONAL SECURITY PRINTERS LTD. ARCHIVE

Information and Reference of What was Found in the Archive

Stamp issues for Sri Lanka (Ceylon) printed by the Format International Security Printers Ltd. and items found in the Archive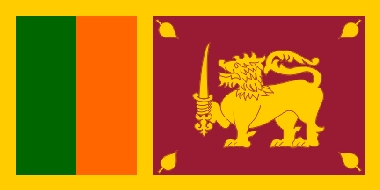 SRI LANKA
Sri Lanka stamps printed by Format International Security Printers Ltd.
The Format Printers had their presence known in the mid 1980's producing a selection of issues mainly in 1986. The competition for the contracts appear quite heavy during Format's time for Sri Lanka. The House of Questa maintained a small presence through the early 90's. They were outed by Malaysia Security Printers and others.

1983 BIRDS (2nd issue)
Scott #691-4, 694a, G #827-30, MS831




1986 INAUGURAL RUN OF VICEROY SPECIAL TRAIN FROM COLOMBO TO KANDY
Scott #777, SG #924



1986 50TH ANNIVERSARY OF THE SRI LANKA RED CROSS SOCIETY
Scott #781, SG #928



1986 APPEARANCE OF HALLEY'S COMET
Scott #782-5, 785a, SG #929-32, MS933




1986 SINHALESE AND TAMIL NEW YEAR
Scott #786-9, 789a, SG #934-7, MS938




1986 VESAK FESTIVAL. WALL PAINTINGS FROM SAMUDRAGIRI TEMPLE, MIRISSA
Scott #791-4, SG #939-42



1986 NATIONAL HEROES
Scott #795-9, SG #943-7



1986 75TH ANNIVERSARY OF SRI LANKA CO-OPERATIVE MOVEMENT
Scott #800, SG #949



1986 25TH ANNIVERSARY OF DAG HAMMARSKJOLD AWARD
Scott #808, SG #957



1988 BIRDS
Scott #877, SG #829a

This is an oddity in that it shows how closely the Format Printers worked with the House of Questa in stamp production. In 1987 the House of Questa produced the "3rd issue" of birds stamps. In that issue are imprint dates for several dated 1989 and 1990. The stamps have almost the exact same style as the 2nd issue produced by the Format Printers. The question is raised whether this 7r issue was held since the 2nd issue printing in 1983 which is doubtful, or if it was printed by the Format Printers in 1988. It appears that Stanley Gibbons would like it that way according to the way it is listed thus excluding any presence of Format after 1986 possibly to protect the House of Questa positioning in Sri Lanka which did not last long. I think the 1992 Columbus issue is what did in all British agents from doing any more business with Sri Lanka which was the last set printed by the House of Questa. Completely out of context with other issues.



These were the last stamps printed by the Format International Security Printers Ltd. for Sri Lanka. The company soon after went into bankruptcy.

References taken from:
Stanley Gibbons Bangladesh, Burma, Pakistan and Sri Lanka Specialized Catalog
Scott Catalog
Inventory list for the Format Archive by Robson Lowe
Internet Research
All Content Copyright © 2016 Golowe's Collector Stamps, All Rights Reserved
Collector stamps are fun!




UPDATED LAST ON: 05-Feb-2016 03:06 PM