THE FORMAT INTERNATIONAL SECURITY PRINTERS LTD. ARCHIVE

Information and Reference of What was Found in the Archive

British Local Stamp issues for Lundy Island printed by the Format International Security Printers Ltd. and items found in the Archive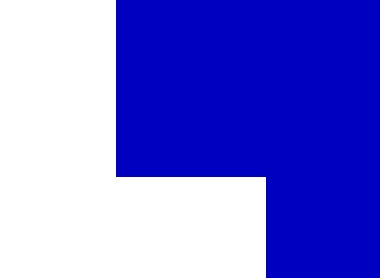 LUNDY ISLAND
Lundy Island British Local Stamps printed by Format International Security Printers Ltd.
LUNDY An island in the Bristol Channel, 12 miles north-west of Hartland Point, Devon. It is about three miles long, over half a mile wide and rises over 460ft above sea level. The GPO operated a sub post office from 1886 to 1927 but it was closed after a disagreement with the owner of the island, Martin Coles Harman. Mr Harman then organized his own boat service to carry mail to Bideford (and subsequently Ilfracombe), issuing the first stamps in November 1929. An airmail service operated to and from Barnstaple from 1934 to 1956 and in 1981 some mail was carried by helicopter to Harland Point. The island was bought from the Harman family in 1969 by the National Trust, who lease it to the Landmark Trust. The unit of currency is the puffin, named after the seabird, 1 puffin = 1p (formerly 1 puffin = 1d).

The Lundy Island British Locals have been endorsed as legitimate by the PTS.

The Format Printers had presence only in 1982 in producing issues for the Lundy Island. All other British Locals were produced by other printers such as the Walsall, Harrison and Son, etc.

During 1982 the Format Printers produced one set of the definitive stamps for the island. It was quite a production. Numerous varieties of the issue were made as well as many "made for collector" errors. The most prominent being the misperfed errors. Very similar to the "crazy perf" errors created for the king of Egypt that were found in the Royal Collection. Obviously produced on purpose for philatelic promotions.
Most collectors do not know that it was the Format International Security Printers who printed the 1982 definitive issue because they did not place any color guides nor their logo on the panes.

1982 PUFFIN DEFINITIVE ISSUE
Issued in panes of 72 stamps.
Imperforates, Color Trials and made for collector "errors" exist in numerous quantities.



These were the only British Local stamps printed by the Format International Security Printers Ltd. for the Lundy Island.

References taken from:
Inventory list for the Format Archive by Robson Lowe
Christie's Final Sale Catalog of the Format Archive
Internet Research
All Content Copyright © 2016 Golowe's Collector Stamps, All Rights Reserved
Collector stamps are fun!




UPDATED LAST ON: 26-Mar-2016 11:49 AM