TUVALU NANUMEA LEADERS OF THE WORLD AUTOMOBILES AND TRAINS PROGRESSIVE COLOR PROOF STAMPS

The Cars and Trains Progressive Color Proof Stamps for Nanumea Produced by the Format International Security Printers
A Specialized Study of the Varieties and Quantities Produced
Would YOU store YOUR specialized stamps this way?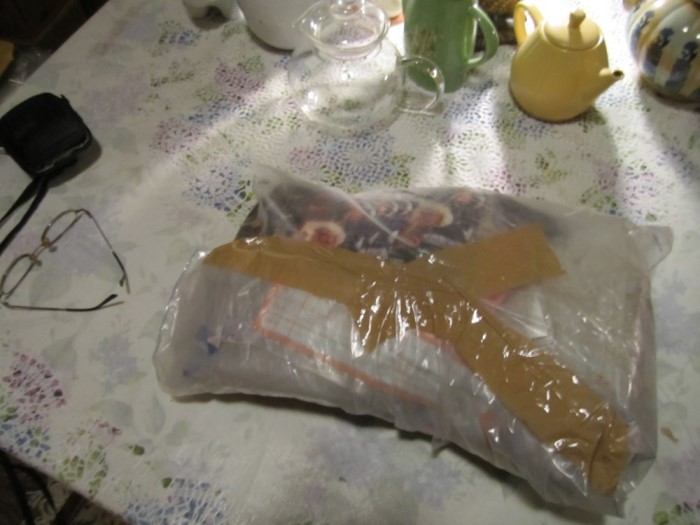 Information on this series is changing as more information is being discovered. This page and associated pages will be updated as more information is made available. Arguments are welcome if you have the evidence to back it up!
In 1984 Nanumea joined other commonwealth countries in the production and issuance of the Leaders of the World (LOW) Automobile and Locomotive series of stamps. Between 1984 and 1986 Nanumea issued 3 sets of the Automobile series and 2 sets of the Locomotives series. This page will link to images of the existing Progressive Color Proof sets with enlarged images of the pairs in all stages so that collectors and dealers can define which progressive color proof belongs to which series and value. At present I believe no more panes of the progressives exist.
Most of the imaged sets of progressive color proofs are exceedingly rare and very difficult, if not impossible to find now.

As shown on the specialized pages the standard practices of the printer in most cases was to produce 3,000 sets of progressive color proofs for each value of a given series. For many series of the countries involved the progressives have either been lost or possibly never saved by the printer. One must understand that each value that was produced required 120 panes of 25 pairs (300 panes of 10 pairs of the later issues on the Saint Vincent Dependencies side) multiplied by the seven stages. That is a lot of panes! In other words 840 panes of 25 or 2100 panes of 10 just for one value!

Here is an image of the panes for just one value of Saint Lucia's 1985 Butterflies.


It measures around 9 inches by 13 inches by around 7 inches tall and weighs around 8 to 9 pounds! Now imagine storing around 500 of these somewhere. That would just be for the LOW Automobiles and Locomotives series! With the numbers of stamps produced you would need a warehouse of immense proportions to store just the progressives if the printers were so inclined to keep every value of every issue. Then think of adding imperforates, specimens, varieties on and on. Of course it was never done. Varieties and such were selectively saved. In many cases only a few press sheets were saved representing only a couple values of a given series. In many cases....nothing was saved. This is one of the many reasons that some series do not exist as progressives and why others may only have four of the eight values that exist as such and so forth.
Because of the difficulty of storing them many have been damaged over the years. Many have colors that were completely destroyed. Because of the stigma and misrepresentation by certain out of date "experts" and dealers who have placed upon them terms such as "wallpaper" and "junk" these rarities have been abused and mishandled over the years to the point of total destruction for many issues.

For the Tuvalu LOW Cars and Trains progressives most of the values and sets appear to be almost non-existent! For several years I have searched the internet for any sets or singles in progressive color proof form. I found very little to none for sale until I recently found one seller on eBay in another country selling a collection of them from Tuvalu and the islands. The set looked to have only a few series in it from the images provided but worth bidding anything to get it still as none imaged had I ever seen available anywhere before! I waited patiently for them to arrive expecting a small envelope. What to my amazement but a large manila envelope arrived with what felt like over a pound of stamps was in it! A slight disappointment occurred when I examined the envelope because it was damaged in transit and had been cut open on one side with postal labels from the postal service holding it together and marked "possible damaged goods". When I opened it, it was full of progressive color proofs all mixed together! All of them were from the Leaders of the World Automobiles and Locomotive series for all Tuvalu and all the islands! After days of sorting and organizing them I found that the majority of all of both cars and trains series were there! Sadly I could tell that a few must have fallen out and are now lost forever. Happily though most were there in complete sets and thus it has made it possible for me to present to you the linked pages displaying each set in beautiful 300dpi images!

Many collectors and dealers have a difficult time defining certain stages of the color proofs. The yellow stage in many cases is difficult to define as some are very hard to see clearly. Other stages because there are no inscriptions to define them.

I have created links for the sets below and give the Scott Catalog numbers and Stanley Gibbons numbers (when possible). The links will take you to a page showing each set of progressive color proofs for each value of the series as closeup images of each pair in each stage.

For the yellow stage of the progressives I have imaged a modified embossed image to clarify them. You can do the same thing by scanning and then using an image editor to create an embossed view of it. The embossing modification highlights parts of the image that cannot be seen clearly thus giving you a clearer image of what stamp the proof is for.

Hopefully the pages will help collectors and dealers organize and present their progressive color proofs with more ease.
Perhaps you have some of these rarities in your collections or stored away not knowing where they are from or what they are!


THIS WAS WORK IN PROGRESS STARTED AUGUST 12, 2013
All links are complete unless more evidence is found of the existence of other sets.
It appears at this time that the Stampdile network retained very little of the automobiles and locomotives progressive color proofs for Tuvalu.
They had the closest ties with the Format Printers and most of their stocks came directly from there. For Tuvalu and the islands they have very little in regards to the progressives aside from a few sets on presentation cards, a few specimen overprinted sets and a few imperfs.

As for Rushstamps, they still have stocks of many of the imperforates and specimen overprinted sets and do offer the progressives for quite a few sets on presentation cards and folders but do not offer fully gummed sets like the imaged ones. As stated in my general varieties pages it is believed that the representatives for the Tuvalu Philatelic Bureau confiscated a major portion of the panes and eventually destroyed them after the trials.

Enjoy the show!


1st Series Railway Locomotives issued April 30, 1984



1st Series Automobiles issued January 14, 1985
2nd Series Railway Locomotives issued February 8, 1985
2nd Series Automobiles issued February 22, 1985
3rd Series Automobiles issued December 30, 1986


VIEW THE TUVALU NANUMEA 1986 3RD SERIES AUTOMOBILES PROGRESSIVE COLOR PROOFS HERE

This concludes the study of the progressive color proofs produced for the Leaders of the World Automobiles and Locomotives series issued by Nanumaga. I hope that this clarifies them for everyone who enjoys the collecting of these beautiful works of art.

Your friend and fellow collector and researcher,
JLowe

RETURN TO TOP
All Content Copyright © 2013 Golowe's Collector Stamps, All Rights Reserved

Click here to return to last page viewed Collector stamps are fun!




UPDATED LAST ON: 24-Jan-2015 03:22 PM