THE FORMAT INTERNATIONAL SECURITY PRINTERS LTD. ARCHIVE

Information and Reference of What was Found in the Archive

British Local Stamp issues for Easdale Island printed by the Format International Security Printers Ltd. and items found in the Archive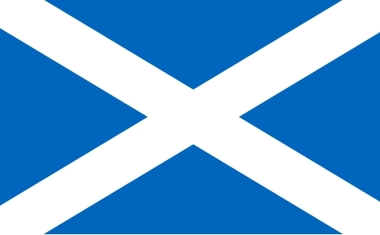 EASDALE ISLAND
Easdale Island British Local Stamps printed by Format International Security Printers Ltd.
Easdale (Eilean Eisdeal) is the smallest permanently-inhabited island of the Inner Hebrides, off Scotland's west coast. Situated in the Firth of Lorn, it is one of the Slate Islands, about 15 miles south of Oban, covering an area of less than 10 hectares with a permanent population of about 60, plus a similar number who own residential property and visit regularly. The island was purchased by Clive Feigenbaum. In 1988 he created the first local issue of stamps using the Format International Security Printers to produce them. The labels have no postal validity and according to long time residents of the island have never even been used under official guidelines of what British locals are made for which is for the pre-payment of mailings to be carried to the mainland. All labels bearing the name of Easdale are simply sold for direct profits to the producer of them. After Clive's death the island was inherited by his son, Jonathan Feigenbaum who continued to produce these labels (at least through 2011).

During 1988 the Format Printers produced only one set for the island. At that time Mr. Feigenbaum was the director of Format. The company went into bankruptcy in 1989. The production of the first issue appears to have been a large one. A set of eight stamps and a souvenir sheet containing them all was created. Also four deluxe sheetlets with two values of the issue were produced. Imperforates of all combinations and color proofs and Specimen overprinted varieties were also produced. First day covers were also designed by Format and used with various combinations of the issue and souvenir sheets.

I would consider all of the normal issues common and of little value except as a novelty which as is obvious, all issues from this island are. I would consider the varieties and proofs to be under the same category even though some appear to be scarce.
One thing about the first issue though, is that they are of a much higher printing quality than all the future issues.

Due to lack of good images on the internet I am only using the souvenir sheet and an image of one of the first day covers as examples for viewing.

1988 FLORA AND FAUNA DEFINITIVES

Listed in the latest British Locals catalogs even though they are officially denied the status.


Easdale Island First Day Cover Example


These were the only "British Local stamps" printed by the Format International Security Printers Ltd. for Easdale Island. The company soon after went into bankruptcy.

References taken from:
Inventory list for the Format Archive by Robson Lowe
Christie's Final Sale Catalog of the Format Archive
Internet Research
All Content Copyright © 2016 Golowe's Collector Stamps, All Rights Reserved
Collector stamps are fun!




UPDATED LAST ON: 01-Apr-2016 02:44 PM