THE FORMAT INTERNATIONAL SECURITY PRINTERS LTD. ARCHIVE

Information and Reference of What was Found in the Archive

Stamp issues for Christmas Island printed by the Format International Security Printers Ltd. and items found in the Archive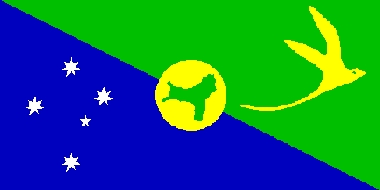 CHRISTMAS ISLAND
Christmas Island stamps printed by Format International Security Printers Ltd.
Christmas Island is a territory of Australia since 1958.
The Format Printers had their heaviest presence in the 1980's producing seven issues up to 1988. The competition for the contracts appear quite heavy during Format's time for Christmas Island. The country only issued a few sets each year.

1980 25 YEARS OF GOLF
Scott #93-4, SG #120-1



1981 CHRISTMAS Scott #116, SG #148-51



1983 25TH ANNIVERSARY OF THE BOAT CLUB
Scott #138-41, SG #171-4



1984 LOCAL MUSHROOMS AND FUNGI
Scott #152-6, SG #185-9



1986 INDIGENOUS FLOWERS
Scott #183-6, SG #216-219



1987 CENTENARY OF VISITING SHIPS
Scott #194-5, SG #227-8



1988 CHRISTMAS PRESENTS
Scott #222-5, SG #259-62



These were the last stamps printed by the Format International Security Printers Ltd. for Christmas Island. The company soon after went bankrupt and was liquidated.

References taken from:
Stanley Gibbons Online Catalog
Scott Catalog
Inventory list for the Format Archive by Robson Lowe
Internet Research
All Content Copyright © 2015 Golowe's Collector Stamps, All Rights Reserved
Collector stamps are fun!




UPDATED LAST ON: 25-Dec-2015 09:51 AM