THE FORMAT INTERNATIONAL SECURITY PRINTERS LTD. ARCHIVE

Information and Reference of What was Found in the Archive

British Local Stamp issues for Caldey Island printed by the Format International Security Printers Ltd. and items found in the Archive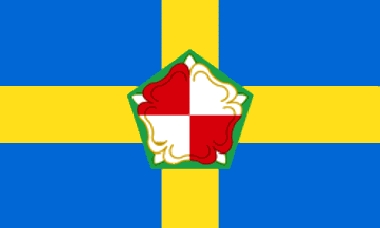 CALDEY ISLAND
Caldey Island British Local Stamps printed by Format International Security Printers Ltd.
A few miles off the coast of South Wales lies the island of Caldey, which is owned by the Cistercian Order and is the home of an abbey and churches for about 30 monks. They follow a strict monastic schedule, rising at 3:30 a.m. for prayers and praying another six times a day. In addition to vows of chastity and poverty, they follow a rule of silence as well. The monks allow vacationers on the island and have a gift shop wherein they sell the perfumes, dairy products and confections made at the abbey. There is, as well, a post office which nowadays sells postcards which can be imprinted with, according to the travel website, the unique imprint of Caldey Island.

Beginning in 1973, stamps were issued for use on postcards from the island to the mainland (Tenby) post office. Printed by Bradbury, Wilkinson and Co., and showing the various buildings of the religious community, the stamps were valued in "dabs", a local fish which also alluded to the fish as a symbol of Christianity. The Abbey church was shown on the first stamp, followed in 1974 by a stamp showing St. David's church. Two years after that, another stamp was issued with St. Illtud's church illustrated. In 1979, at the fiftieth anniversary of the Cistercians on the island a black and gold stamp showing the monastery buildings was issued. In 1981, another view of the Abbey church was used on a stamp.

The Format Printers had presence in 1974 when a reprinting of the Illtud's Church and St. David's Church labels were done. The Format printers were apparently subcontracted by Bradbury, Wilkinson and Co. to do the printing. It is proven by full panes with the Format logo on the selvage.

1974 CHURCH REPRINT ISSUE



These were the only British Local stamps printed by the Format International Security Printers Ltd. for Caldey Island.

References taken from:
Inventory list for the Format Archive by Robson Lowe
Christie's Final Sale Catalog of the Format Archive
Internet Research
All Content Copyright © 2016 Golowe's Collector Stamps, All Rights Reserved
Collector stamps are fun!



UPDATED LAST ON: 20-Mar-2016 12:13 PM