THE FORMAT INTERNATIONAL SECURITY PRINTERS LTD. ARCHIVE

Information and Reference of What was Found in the Archive

Stamp issues for British Antarctic Territory printed by the Format International Security Printers Ltd. and items found in the Archive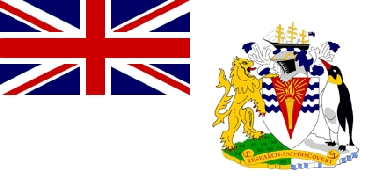 BRITISH ANTARCTIC TERRITORY
British Antarctic Territory stamps printed by Format International Security Printers Ltd.
The Format Printers only produced two set of stamps for this country. They introduced the first commemorative issue for them. After that The House of Questa took over the majority of stamps produced for this territory.

1969 25 YEARS OF CONTINUOUS SCIENTIFIC WORK IN THE ANTARCTIC
Scott #20-23, SG #20-23



1974 SIR WINSTON CHURCHILL Scott #62-3,63a SG #61-2,MS63




These were the last stamps printed by the Format International Security Printers Ltd. for the British Antarctic Territory.

References taken from:
Stanley Gibbons Online Catalog
Scott Catalog
Inventory list for the Format Archive by Robson Lowe
Internet Research
All Content Copyright © 2015 Golowe's Collector Stamps, All Rights Reserved
Collector stamps are fun!




UPDATED LAST ON: 29-Nov-2015 05:24 PM