THE FORMAT INTERNATIONAL SECURITY PRINTERS LTD. ARCHIVE

Information and Reference of What was Found in the Archive

British Local Stamp issues for Bardsey Island printed by the Format International Security Printers Ltd. and items found in the Archive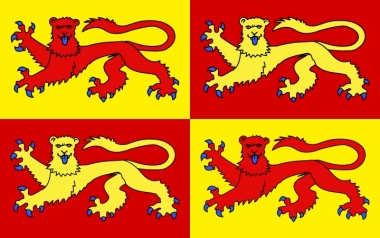 BARDSEY ISLAND
Bardsey Island British Local Stamps printed by Format International Security Printers Ltd.
BARDSEY An island of some 450 acres lying two miles off the Lleyn Peninsula on the coast of Gwynedd and with the only bird observatory in Wales. The Welsh name is Ynys Enlli, which means 'the island in the tide-race'. Since 1975 it has been owned by the Bardsey Island Trust, a registered charity, which is developing it into a nature reserve. The British Post Office employ a fisherman to deliver and collect mail from the resident population one day a week from and to Aberdaron on the mainland, and allow the Trust to operate a service for visitors on the other days. This service is subject to boat availability and weather conditions, the crossing being difficult even during spring and summer.

The Format Printers had presence between 1979 and 1982 in producing all issues for Bardsey Island. The imaged announcement was published in 1979.

Bardsey Island to Issue Carriage Labels

During 1979 to 1982 the Format Printers produced fifteen sets for the island. Archival proof of printing of many sets has been preserved. Dates of issue has been retained through first day covers. Many dealers appear confused on dates some saying issued in 1980 when in reality it was 1979 and so forth.

It is controversial as to whether or not the labels were actually used for their intended usage. It is documented that 18,000 sets of the first definitive issue and the first commemorative issues were produced by Format. This quantity can be used for the earlier issues and was most likely increased on some more popular themed issues on later issues. The use of the words "Carriage Labels" is within compliance of the British Philatelic Stamp Committees rulings at the time. Today they are cataloged as British Local stamps. Later issues not produced by the Format Printers are considered bogus in nature. In more recent years starting in 2015 onward, new issues are being produced. Status?

In 1978 the Prince of Wales flew around the island in a helicopter and for the occasion a commemorative cachet was made celebrating the event. There were no Bardsey Island labels yet and a 9p Wales machin was used. It was one of the first philatelic items involving the island.

Bardsey Island 1978 Announcement of Commemorative Cachet for the Royal Visit

Bardsey Island 1978 Commemorative Cachet for the Royal Visit

All single local issues were produced in sheetlets.

1979 DEFINITIVE ISSUE
Issued in February.
Imperforates exist.


Sheetlet of Eight

1979 BIRDS
Issued in April

Bardsey Island 1979 Announcement of First Commemorative Set Featuring Birds



1979 DEATH CENTENARY OF SIR ROWLAND HILL
Issued in August





1979 CHRISTMAS
Issued in November



1980 ROYAL VISIT OF THE PRINCE OF WALES
Issued in February
Issued to commemorate the 1978 Royal Visit.



1980 WELSH MILITARY UNIFORMS
Issued in February



1980 LONDON INTERNATIONAL STAMP EXHIBITION CASTLES
Issued in May





1980 EUROPA HISTORICAL FIGURES
Issued in September



1980 CHRISTMAS
Issued in October



1981 TRAINS
Issued in February
Printed in Sheetlets of Twelve. Printed in pairs with one in english and one in Welsh.



Bardsey Island 1981 Trains Sheetlets of Twelve


1981 BUTTERFLIES
Issued in May



1981 ROYAL WEDDING OF PRINCE CHARLES AND LADY DIANA
Issued in July




1981 EUROPA WELSH COSTUMES
Issued in September



1981 CHRISTMAS
Issued in October



1982 BIRTH OF PRINCE WILLIAM



These were the last British Local stamps printed by the Format International Security Printers Ltd. for Bardsey Island.

References taken from:
Inventory list for the Format Archive by Robson Lowe
Christie's Final Sale Catalog of the Format Archive
Internet Research
All Content Copyright © 2016 Golowe's Collector Stamps, All Rights Reserved
Collector stamps are fun!




UPDATED LAST ON: 18-Mar-2016 06:07 PM