THE BENIN ILLEGAL STAMPS Continued
PAGE 7
Information and Reference of illegal stamps for Benin according to U.P.U. Circular 30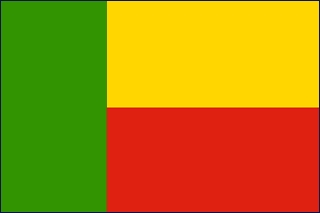 You can view circular 30 in PDF form by clicking on this link.

UPU Circular Number 30

To find out what stamps are real and legitimate for Benin visit the UPU WNS website.

The Universal Postal Union WNS website

Here we go!

All imaged illegals are in the order listed in UPU Circular 30 page 26 through 28.

Many of the following illegal stamps can be found as imperforates and as color proof sets as well.
Most times now (2016) the souvenir sheet sets and sheetlet sets are sold individually. Many times the stamps have been removed from the sheetlets and souvenir sheets. All of these "tactics" are used to avoid detection by UPU circular descriptions.
Famous people (Pope John Paul II, actors, actresses, singers, musical groups, etc. continued)
Japanese Women
2003 Japanese Women Souvenir Sheet



2003 Japanese Women Souvenir Sheetlet of Six


Marilyn Monroe
2002 Marilyn Monroe Walt Disney Souvenir Sheetlet of Six



2002 Marilyn Monroe Walt Disney Souvenir Sheet



2002 Marilyn Monroe Sheetlet of Nine



2002 Marilyn Monroe (40e anniversaire MARILYN MONROE) Souvenir Sheetlets of Six

Here yet another "proud" illegal stamp seller on eBay. Bold enough to put their label on the images.



2002 and 2003 Marilyn Monroe Souvenir Sheets

There are numerous others that exist that are not described in the UPU circular. These are examples. All Benin Marilyn Monroe stamps for these years are illegals!



2003 Marilyn Monroe Souvenir Sheetlet of Six



2003 Marilyn Monroe Sheetlets of Twelve


Musicians, musical groups
2003 Rock Musicians and Rock Groups Sheetlets of Four
Featuring "AC/DC", "BACKSTREET BOYS", "The Beatles"**, "BeeGees", "The doors", "F. Mercury", "KISS", "Led Zeppelin", "Metallica", "Mick Jagger" and "QUEEN".

The UPU circular states there are 15 sheetlets. I could only find 14 of them. All are being sold separately or in small groups.



2003 The Beatles Souvenir Sheetlets of Six

The UPU circular states there is only one sheetlet. There are two as you can see.



2003 The Beatles Souvenir Sheets



2003 Tribute to Bob Hope Sheetlet of Four



2003 Jazz Masters Sheetlet of Six



2002 Robbie Williams and Vin Diesel Sheetlets of Eight


Immoral and provocative scenes (sometimes sexually explicit)
This section of the UPU circular I will not be presenting images. Basically and obviously any stamps with the country name of Benin on it that is of this nature is an ILLEGAL STAMP.

That wraps up the illegal stamps described in UPU Circular 30 for Benin. There are many many more that were not described and many more have been produced since 2004. Sellers on eBay, Delcampe and every other venue are selling them. These are not stamps at all and you might as well be paying for pictures cut out of magazines. They are worthless in all regards and the sellers peddling these should be avoided at all costs by collectors in all fields of philatelics. Be it country collectors or topical collectors to help stop these illegal stamps from giving profits to criminals you should avoid these sellers, even if they are considered "respectable" or professional dealers. If they are selling them, then they are not either and are simply ripping you off!!

References taken from:
U.P.U. Circular No. 30
Major Stamp Catalogs
Internet Research
All Content Copyright © 2016 Golowe's Collector Stamps, All Rights Reserved


UPDATED LAST ON: 13-Nov-2021 04:06 AM